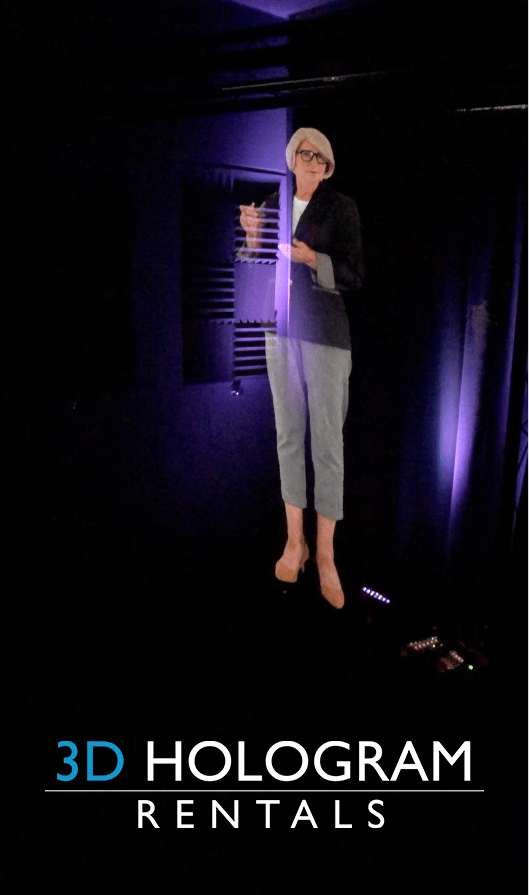 Do you have a vision for a larger or more unique hologram display? 3DHR is rapidly expanding our services and products. Contact us for additional information about large-size and custom-designed hologram units.
Our interactive displays give you incredible control over how old your visitors experience your holographic display. Both custom-designed iPad interfaces and infrared touch-less controllers are available to give your viewers a taste of the future.
Custom content allows you the ability to select every aspect of the holographic image. Our award-winning animation team will personally creates your visual experience. Whether a 2D logo or 3D character model, no kind of animation is too complex for our team at 3D Hologram Rentals.
Ideal for:
Stand alone displays, trade show floors.
Lead Time:
21 day requested lead-time.
To Order: