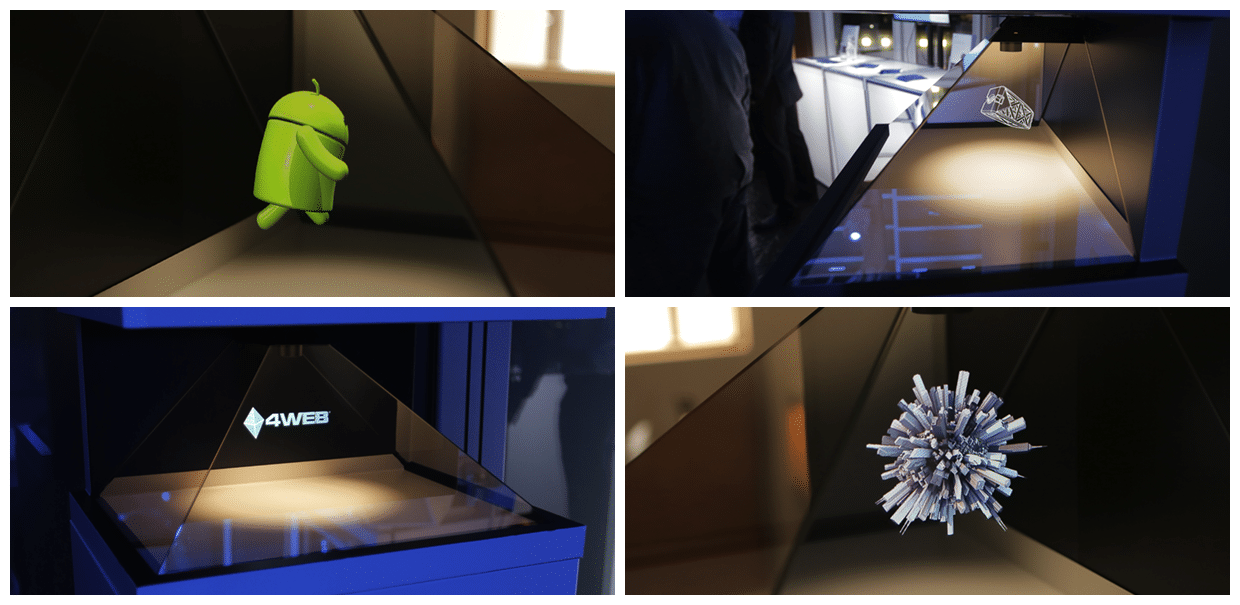 Our interactive displays give you incredible control over how old your visitors experience your holographic display. Both custom-designed iPad interfaces and infrared touch-less controllers are available to give your viewers a taste of the future.
The CDHR 270 offers three full HD viewing angles, giving you incredible color rendition and clarity for your holographic images. We can transform any 3D object or 2D imagery into a striking holographic display.
Custom content allows you the ability to select every aspect of the holographic image. Our award-winning animation team will personally creates your visual experience. Whether a 2-D logo or 3-D character animation, no kind of animation is too complex for the team at 3-D holographic rental.
Ideal for:
Trade shows, conventions, stand alone displays.
Lead Time:
7 day requested lead-time.
To Order: